So we have been in the house for over 2 years now and as you all know the games room was the first room we decorated. To be honest I think that when we did this room we rushed it just so we could get our consoles and PC's set up and get back to gaming. So now as I sit in the games room I am constantly constantly looking around seeing what changes I could easily make & what changes I want to make in the long run. There are so many different bits I want to change and here are the main ones...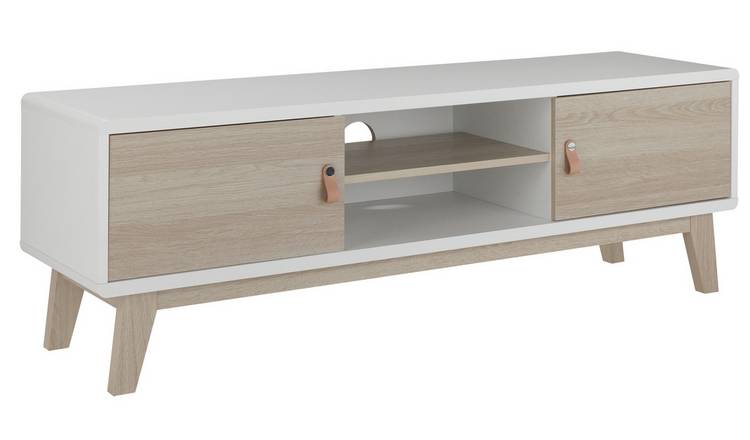 TV Unit
We went for a giant Ikea TV unit when we moved in and to be honest I dread it now as it is just too bit and I think it makes the room look smaller. I think a smaller TV unit with drawers under it will look so much nicer. The consoles can go on top as we only need the most recent out so it should look great. Plus with the drawers we can hide accessories away nicely so should help the area look a bit cleaner.
Hang the TV on the wall
I have been wanting the TV on the wall for so long and it would free up space on top of the new TV unit for the console to go on the top. I just think it would make the room look bigger too as it would be out of the way on the wall. Plus it will stop the wall looking so bare if the big TV unit is removed.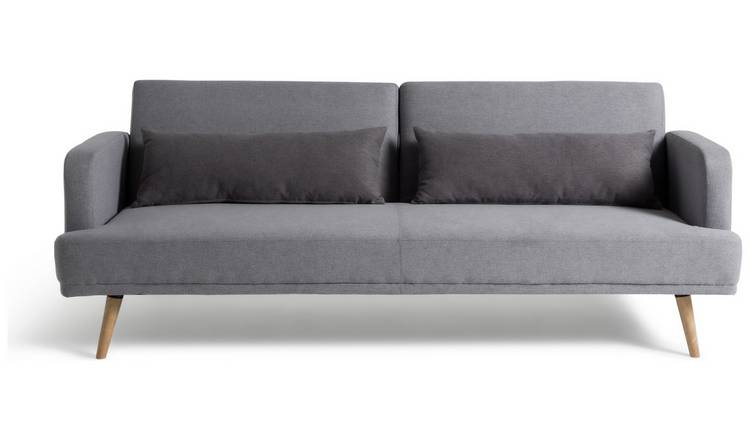 Sofa bed
Our current sofa bed is like a leather material so when it is warm you just can't get comfortable on it and your skin sticks to it if you are in shorts. Plus it doesn't have sofa arms so I struggle to get comfortable when I sit for a while as there is nothing to lean against. So I am now after a nice fabric sofa bed with arms on it so I can game for longer.
Mini Fridge
There is space right between mine and Liam's desk which would be perfect for a mini fridge so we could just reach other and grab a nice cold drink when we are mid-game. I did originally want one of these when we first moved in but we never got around to getting one so maybe now is the time.
Cable Management
This is one of the big things that needs sorting out in the room, wires just hang down the back of our desk and the current TV unit so I really want to get them sorted out and hidden. There is nothing appealing about seeing wires just hung there and there is no need for it so it is time to get them sorted out.
Fingers crossed these changes will happen soon and make the room look a lot nicer and a bit more appealing. Do you have any changes you want to make to your set up's or gaming rooms?